Discipleship
Discipleship is the active and engaged process of knowing and following Jesus. The practice of discipleship involves learning about Jesus' life, teaching and character, as recorded in the Bible. It also involves striving to live according to His teaching and example. As a church discipleship is at the heart of everything we do. Everything we do flows from and into discipleship, so whether we are gathered for worship, spending time in fellowship or serving together, we are practicing discipleship, while also being discipled.
While discipleship is at the heart of all we do, we provide opportunities for intentional, relational discipleship through Discipleship Groups, and small group Bible studies. It is our desire that through the discipleship opportunities we facilitate each of us will be equipped to make disciples of Jesus.
Children
We take the privilege and responsibility of teaching and showing our children the word of God seriously. We do this so they can know and understand the God of the word. We teach our children how to be disciples of Jesus. We love our children as they grow from childhood to youth.
Nursery: 10:00 am
Children's Church: 10:30am
Vacation Bible School: TBD
Jr. Camp: TBD
Youth
Our teens are a vital part of our ministry. They're involved in service projects, worship, and helping with our younger children. They assist with VBS and junior camp during the summer, and they have a camp week dedicated to them. We disciple our teens to be like Jesus by building relationships and trust with them.
Teen Time: 7:00 pm, Tuesdays
Sr. Camp: TBD
Adults
Discipleship Groups: Various
Senior Gathering: 10:00 am, First Wednesday of each month.
Livestream Bible Study: 7:00 pm, Wednesdays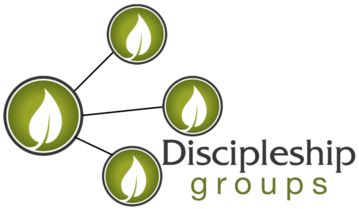 Discipleship is a commitment to follow Jesus, be transformed by Jesus, and be on mission with Jesus. Jesus called all those who trust in Him to follow Him in discipleship. Our Discipleship Groups practice intentional, relational discipleship, which we see modeled by Jesus in the gospels and His disciples throughout the New Testament Scriptures. We learn and practice the disciplines of the faith together, such as prayer, Bible study, and Scripture memorization. We grow in relationship with our Lord Jesus, and with one another, through fellowship and service together. We are equipped to be on mission with Jesus by making disciples.
Register here to join a Discipleship Group and for more information.